FREE SHIPPING for orders $50+ USE PROMO CODE: PUMPKIN
Gold & Black Wall Mounted 'Lone Star' Built Quilt Helmet Hanger (Original 'Built Quilt' Functional Artwork by Troy Murrah, 38.5" x 38.5" x 10" Hanger, Functional Art, Wood Quilt Lone Star Pattern)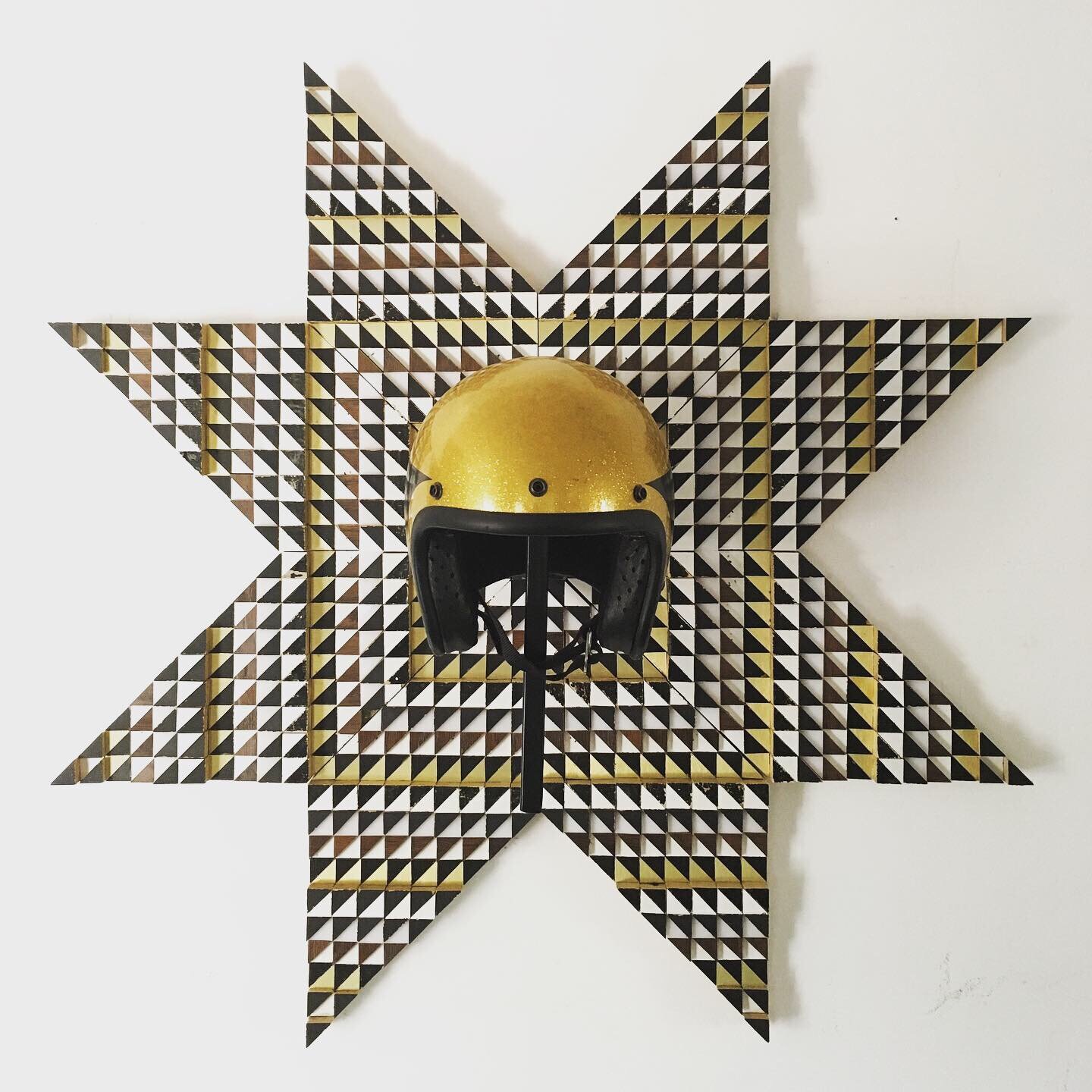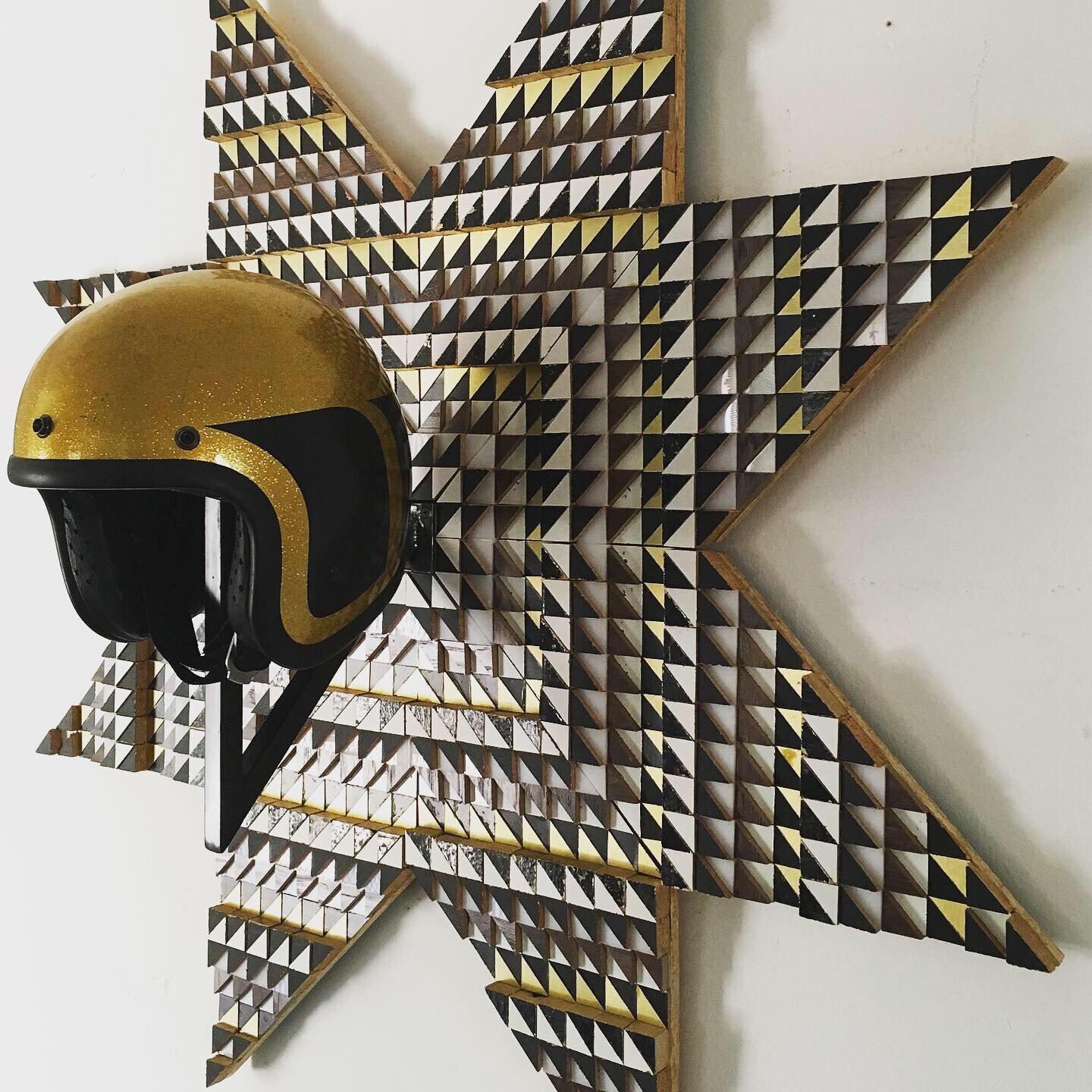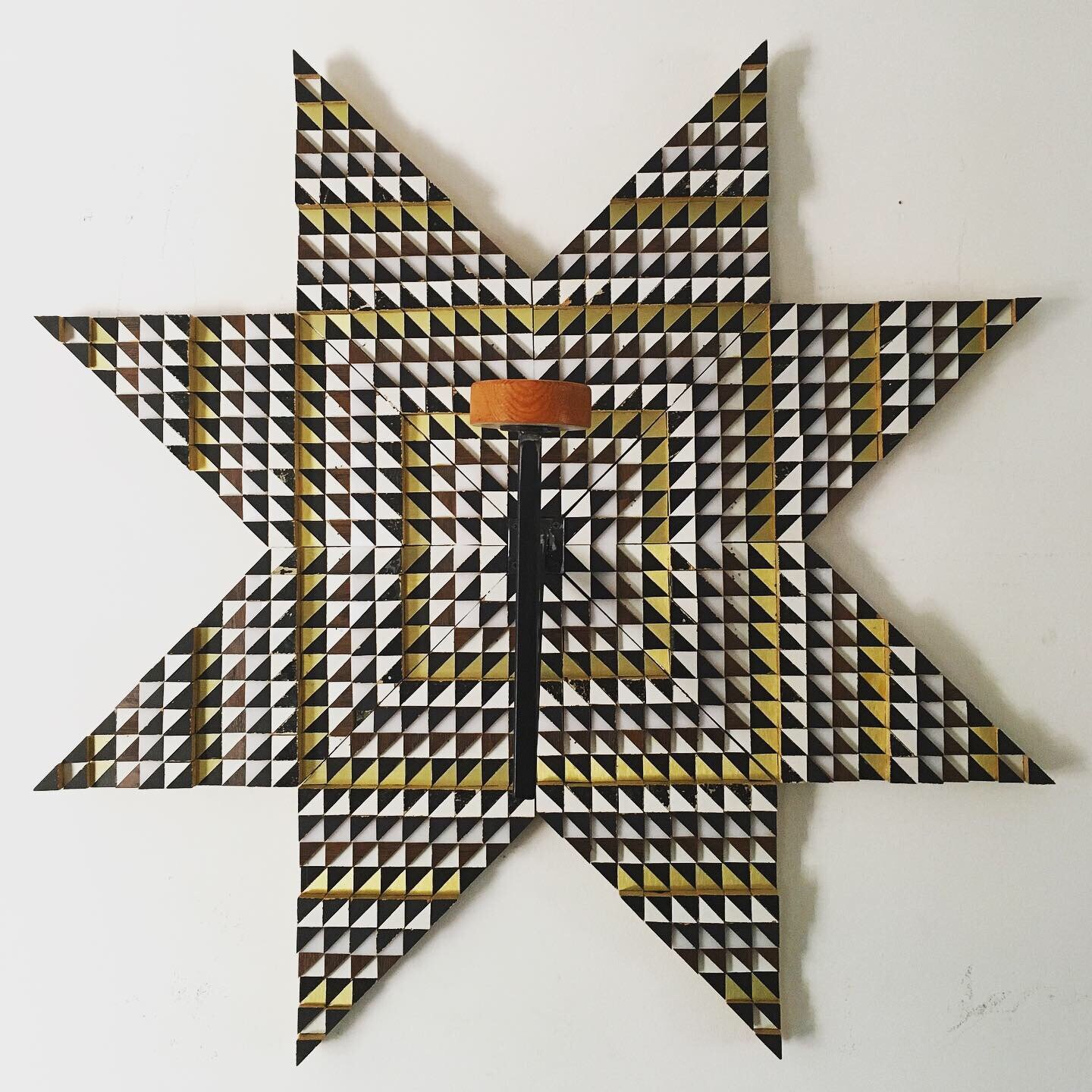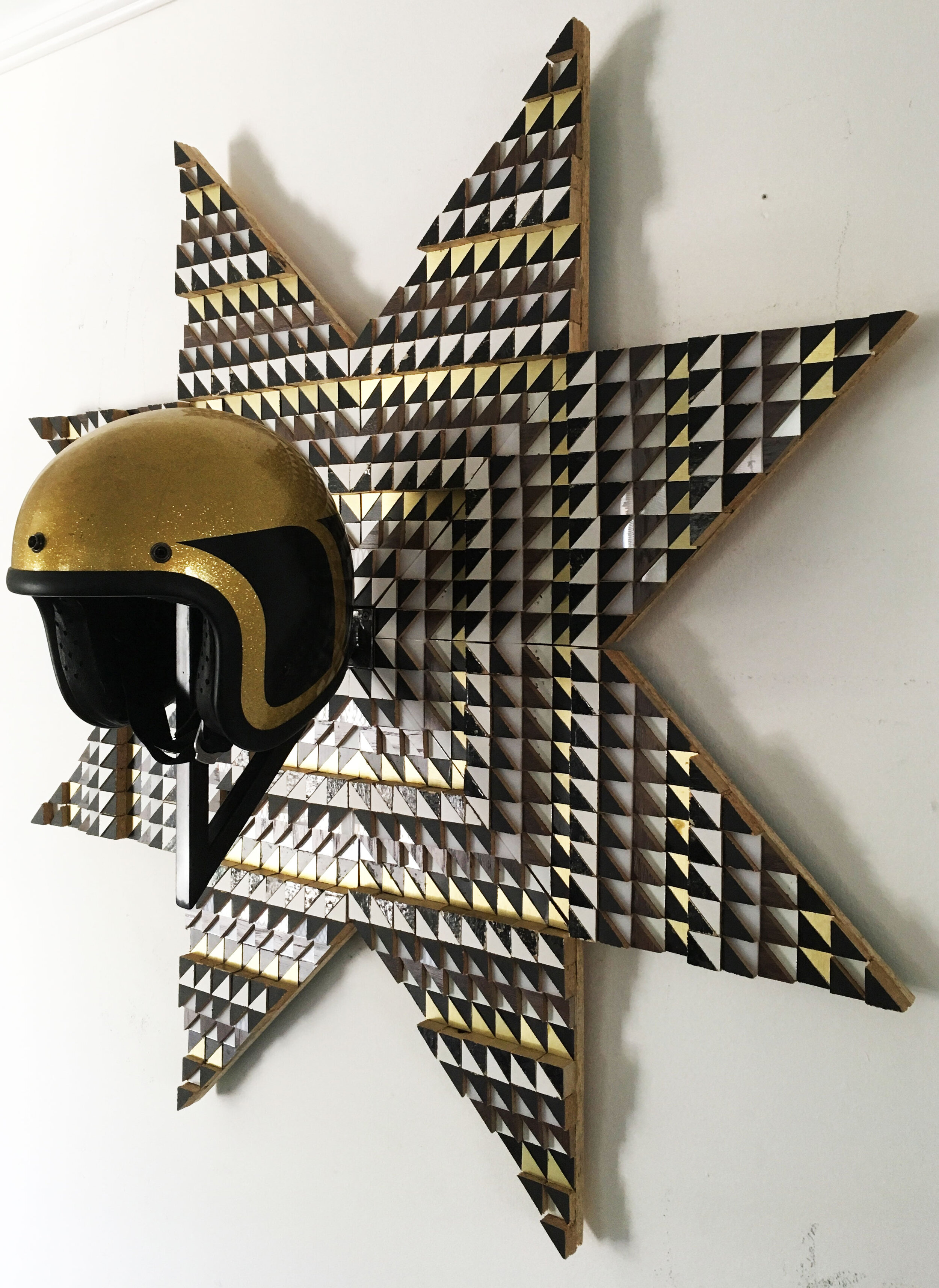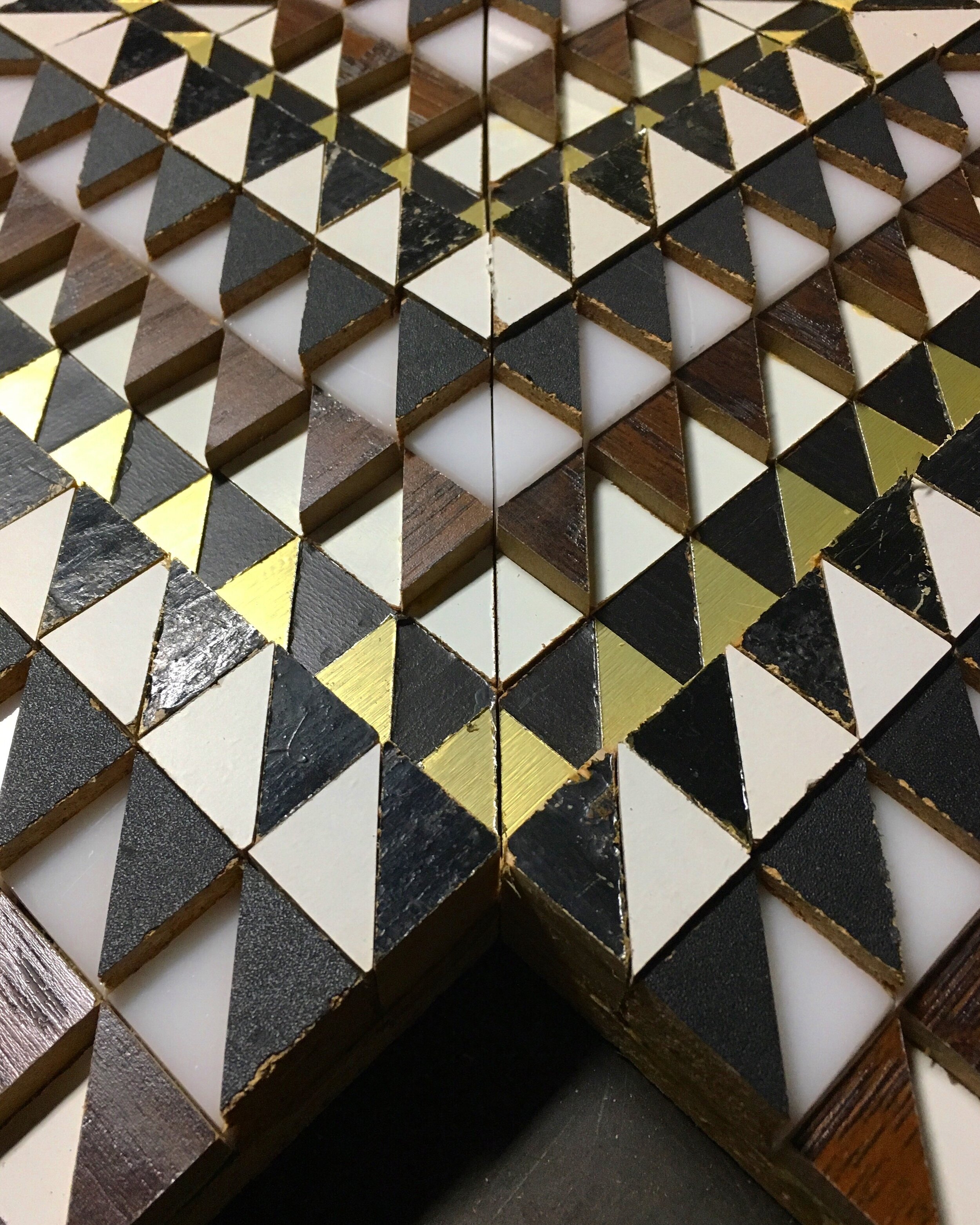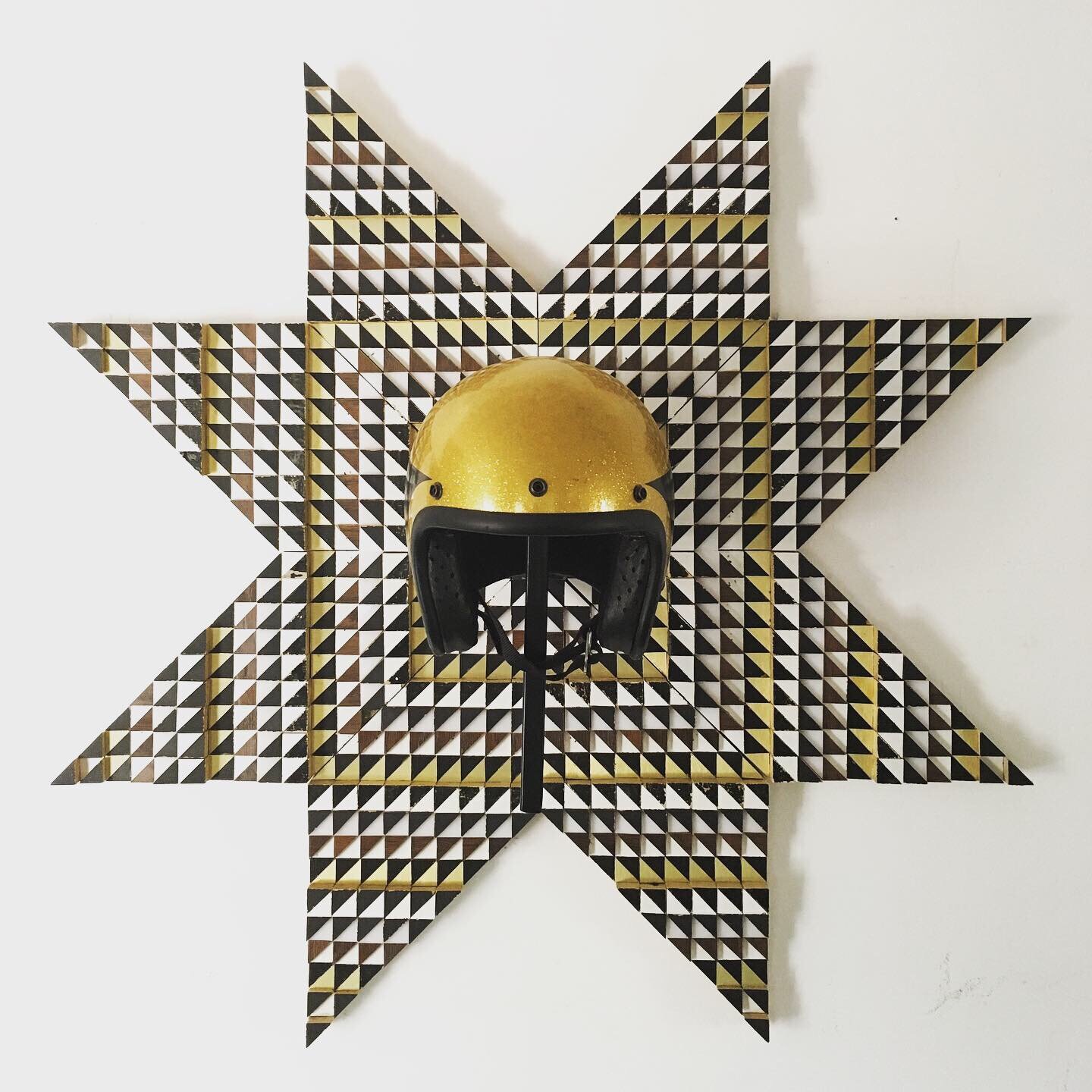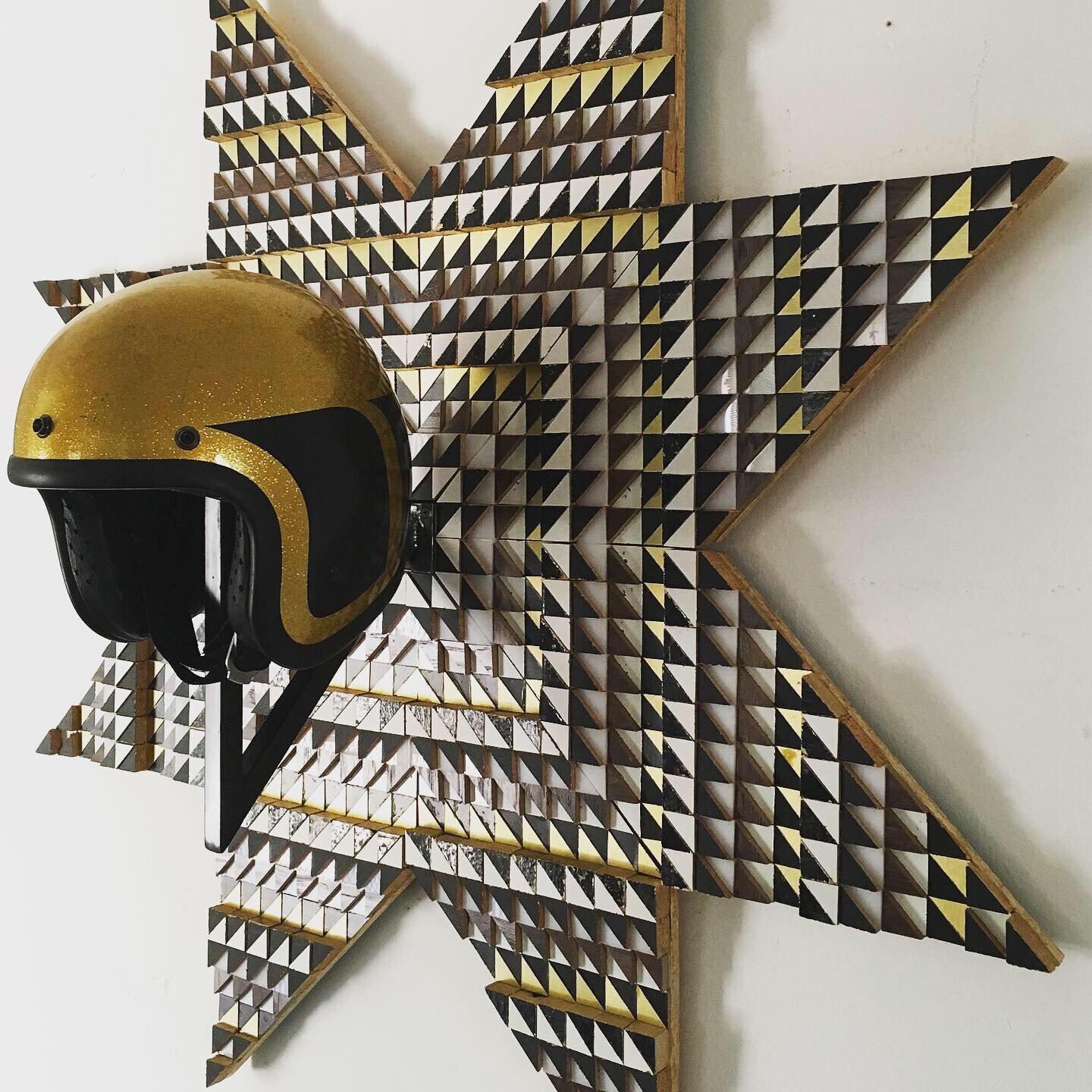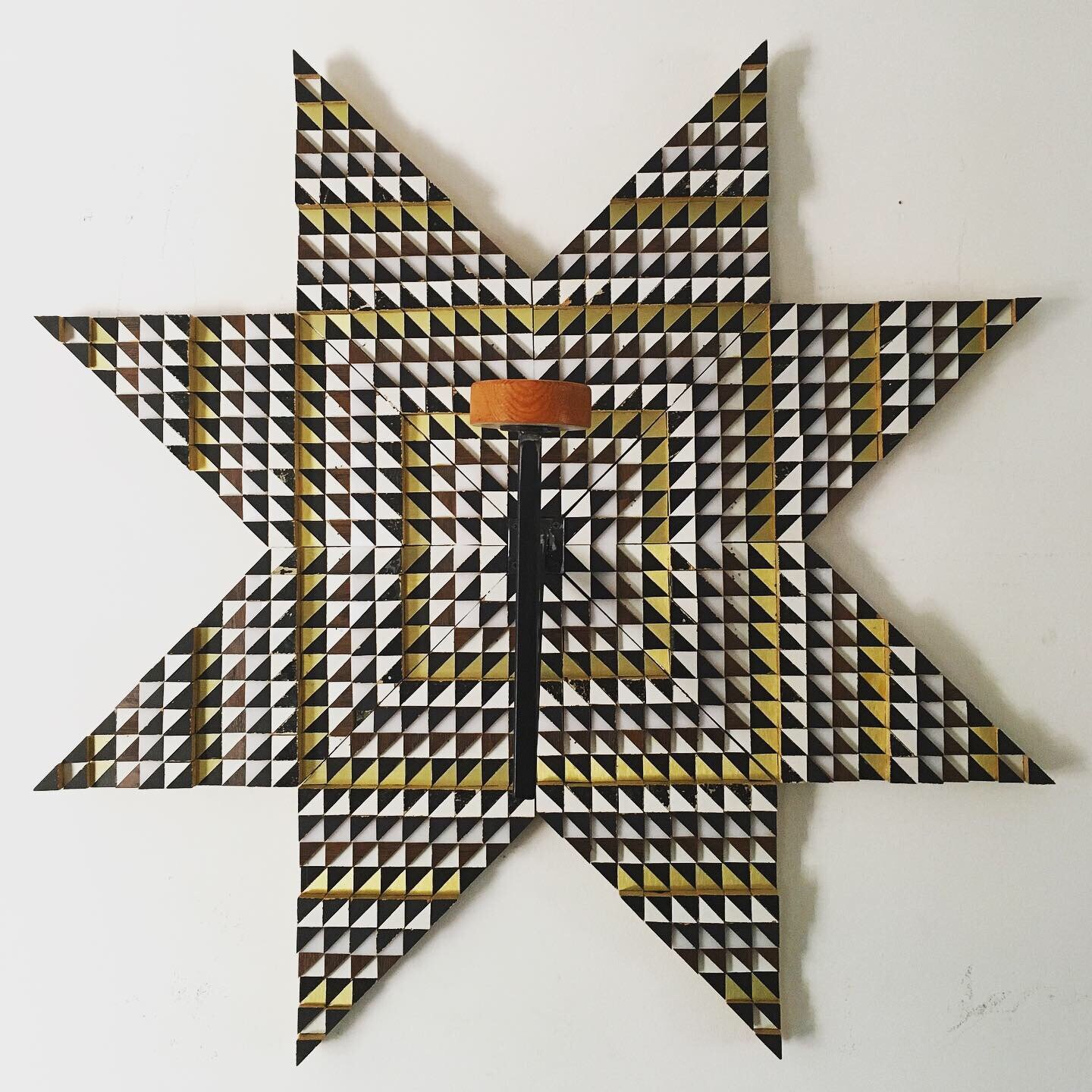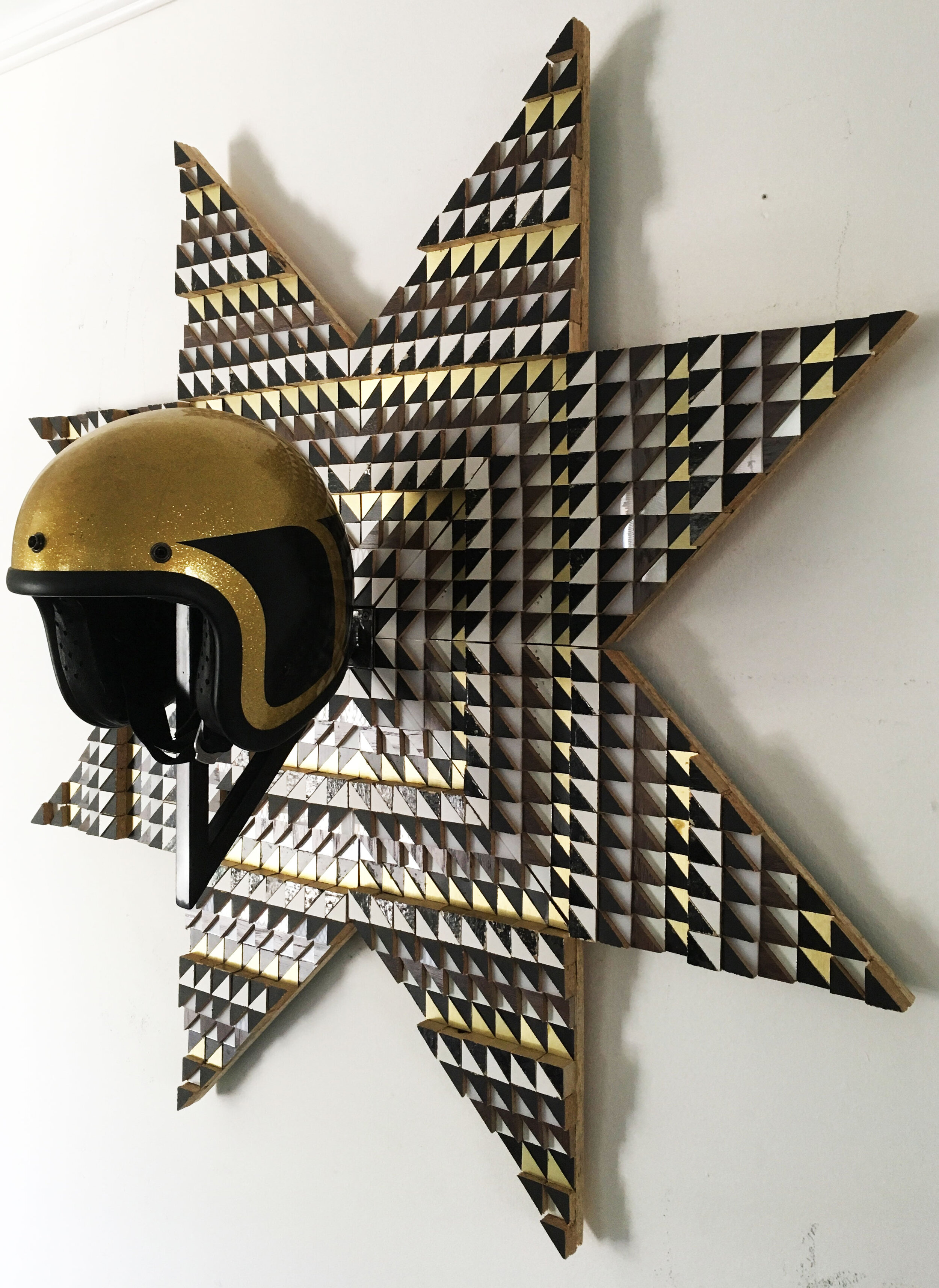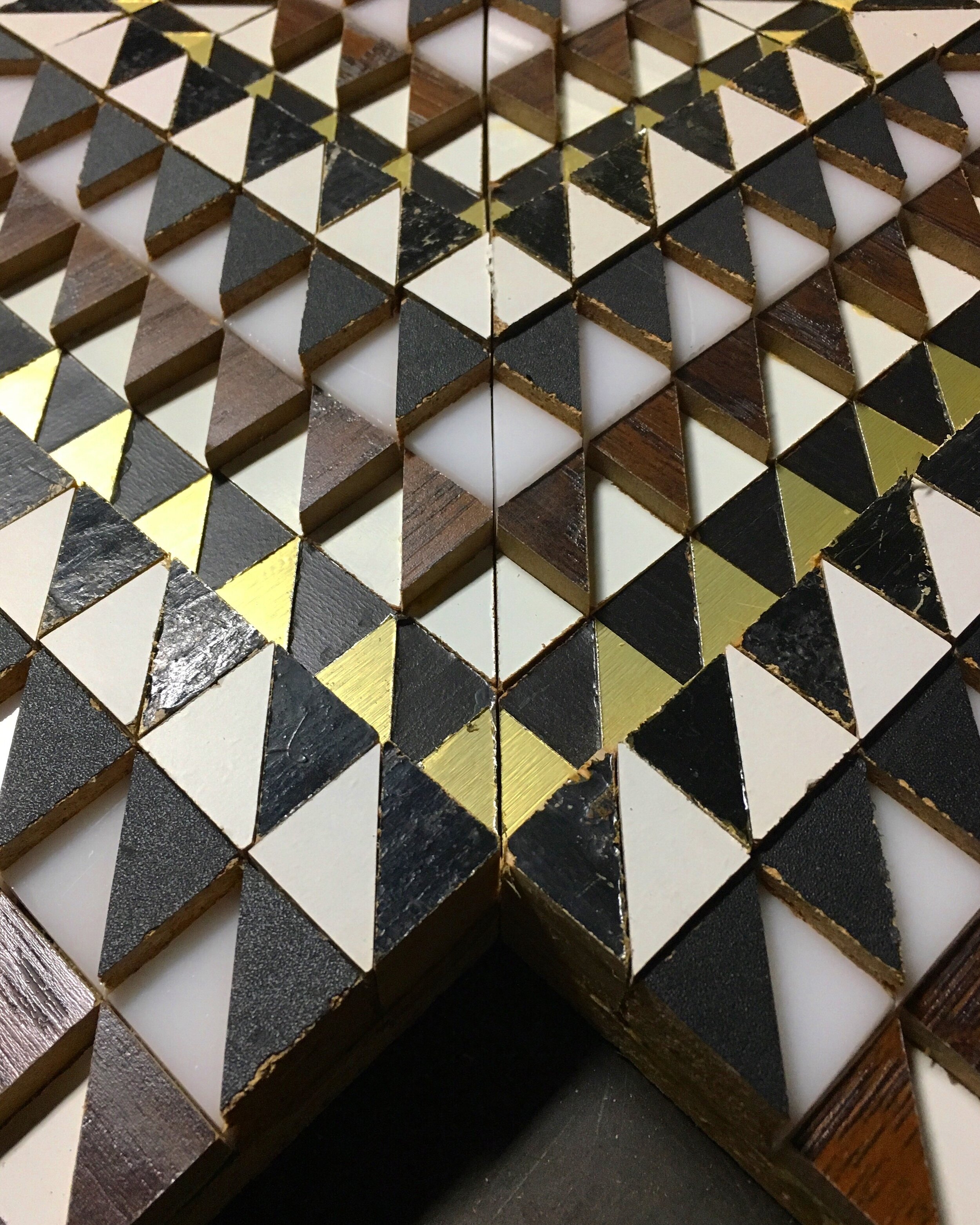 Gold & Black Wall Mounted 'Lone Star' Built Quilt Helmet Hanger (Original 'Built Quilt' Functional Artwork by Troy Murrah, 38.5" x 38.5" x 10" Hanger, Functional Art, Wood Quilt Lone Star Pattern)
Original 'Built Quilt' Wall Hanging Helmet Hanger by Artist Troy Murrah
Heads are pretty important, if you use yours. So, naturally helmets should be pretty important. Consider this gold & black wall mounted "helmet throne". Wall hanging hanger for motorcycle helmet featuring the Lone Star pattern. Made from thousands of triangles cut from salvaged materials (plexi, anodized gold aluminum, mdf, engineered floorboards, and school desktop) and steel (hanger).
Safe travels! A place to hang it after your ride.
Wall hanging dimensions are 38.50" (h) x 38.50" (w) x 10" (d). Built in the USA.
Domestic shipping is including in artwork price.
Commissions welcome - Contact Michelle.

About Built Quilts:
Combining inherited family skills of quilting and carpentry, artist Troy Murrah uses thousands of wood fragments, cut from leftover remnants, to construct elaborate wall hangings that replicate traditional quilt patterns. Take a closer look, and find engravings of wallpaper designs—designed by the artist using imagery influenced by his past.

About the Artist:
Troy holds a BFA in Studio Art from the University of Texas, Austin. He has 20+ years working in production and set design, building and designing recording studios, and saving up material (wood, metal, doors, window frames, etc.) leftover from these jobs along with discarded cabinetry and shelving left on the roadside.

Initially intended as a way to feel close to his mother (quilter and art educator Judy Murrah - read more here) after her passing, BUILT QUILT (wood quilts) ended up being a great way to use up the salvaged material and bring new life to the old. Taking on a life of its own, BUILT QUILT continues to expand with new artistic additions created by Troy Murrah.
contact us:
ph: (310) 351-0901
email: cozy@olafsoncreative.com

payment methods accepted: